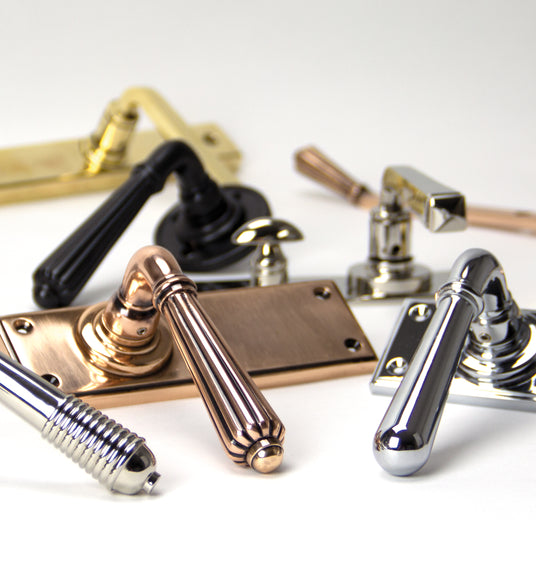 Explore the comprehensive range of finishes available on our Trade Door Handles website, where we invite you to discover the beauty of the Blacksmith Ranges. From Beeswax to Pewter, the Blacksmith Collection captivates with its rustic charm, making it the perfect choice for barn conversions and renovations. Immerse yourself in the timeless allure of these finishes, available in Black, Pewter, and Beeswax.
Delve into the sophistication of the Period Collection, meticulously crafted from solid brass or bronze. This collection offers a variety of traditional and modern finishes, including unlacquered and aged brass, polished or aged bronze, and polished nickel or chrome. The classic and traditional designs within this range make it a versatile choice, suitable for various property styles and interior design schemes.
At our Trade Door Handles website, we welcome you to explore the Finishes From The Anvil and discover the perfect complement for your space. Our commitment to providing competitive prices and ensuring swift delivery ensures a seamless shopping experience. Don't miss the opportunity to enhance your surroundings with the enduring beauty of our From The Anvil finishes.